Winding and converting Machines
Automatic Machines
Machines designed for high production capacity – with a central or tangential design for both winding on rolls and coreless winding.
Semiautomatic Machines
Machines with the capacity for inspecting and marking material defects.
Machines for Production Lines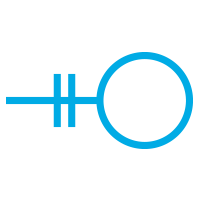 Input Machines
Machines and devices for controlled feed in coating or processing production lines. Based on the type of product, we design technology that is optimal for handling input material.
Process Machines
Machines and devices for treating or pretreating material in production lines for fabric processing.
Output Machines
Machines and equipment applicable for winding and converting.
Systems for packing and palletizing
Labelling products
We deliver complete systems for packaging, labelling and palletizing your goods. We can offer effective technology according to product type and required capacity.